 Have confidence in your ability to get a cosmetology license.
Get excited about creative careers in the beauty industry.
We'll give you a quality education in a simple timeframe.
Money's tight, we get it. We can help with that too.
You've got the creativity to do great things – let us give you the foundation to start your journey.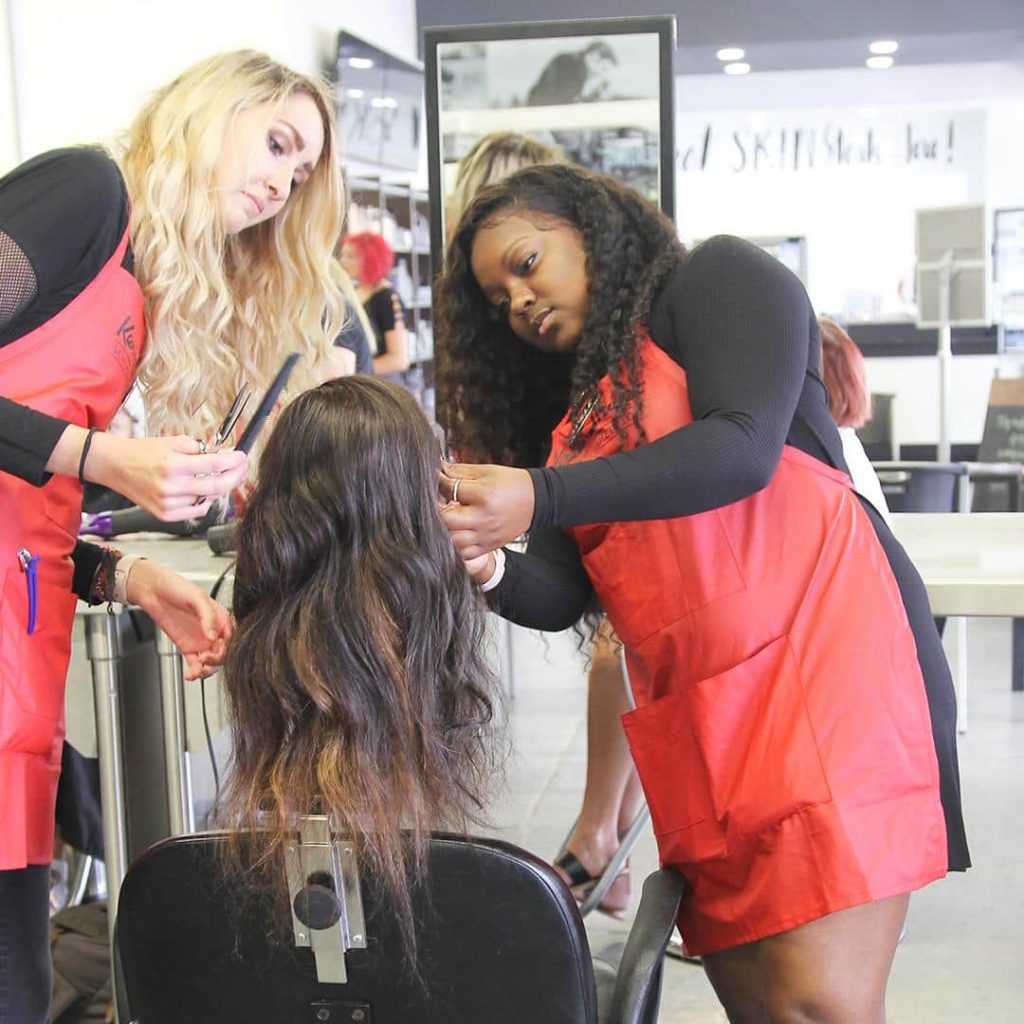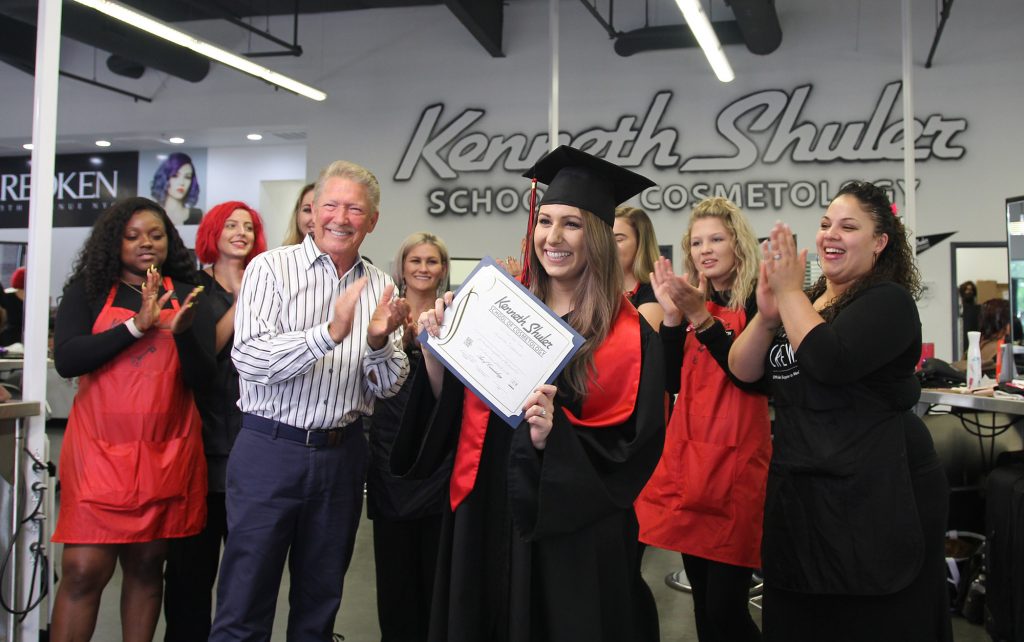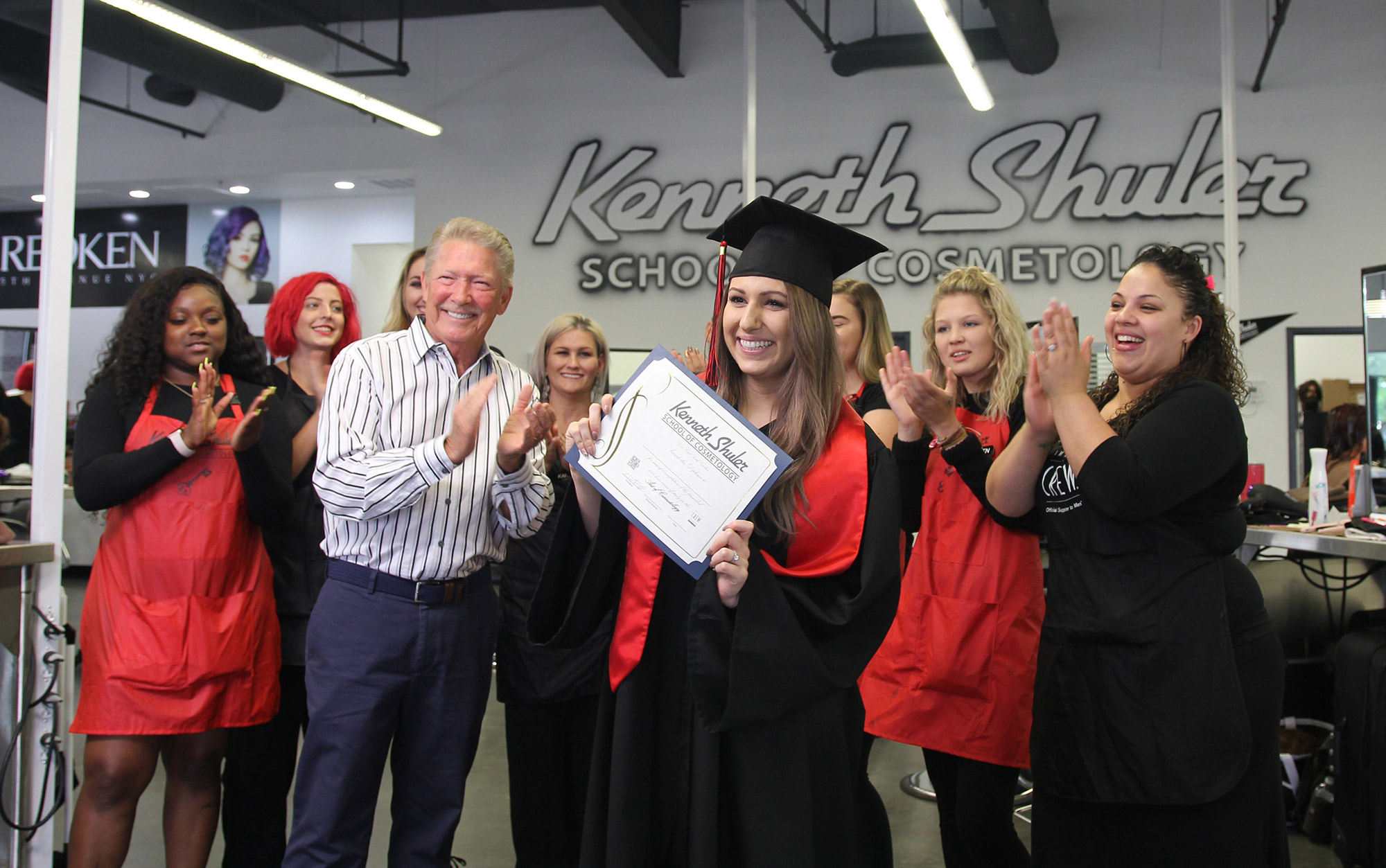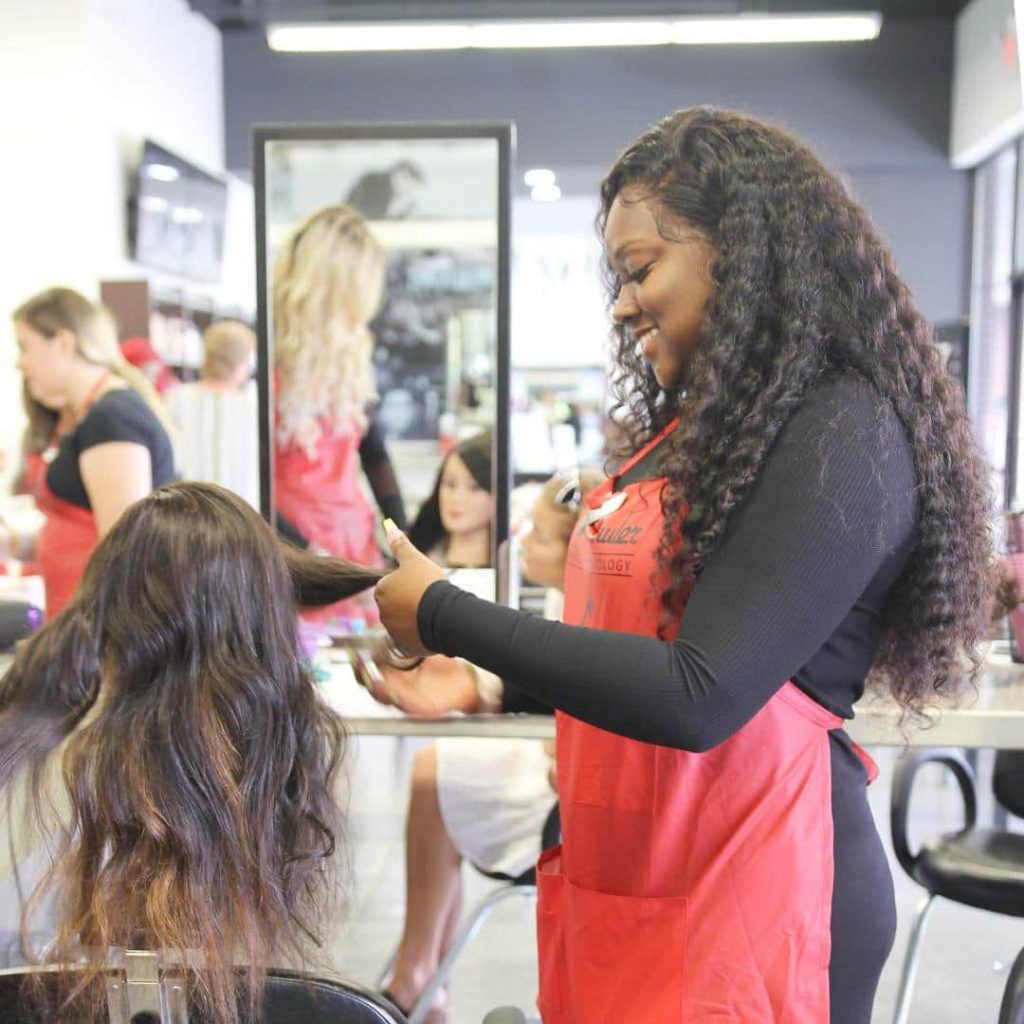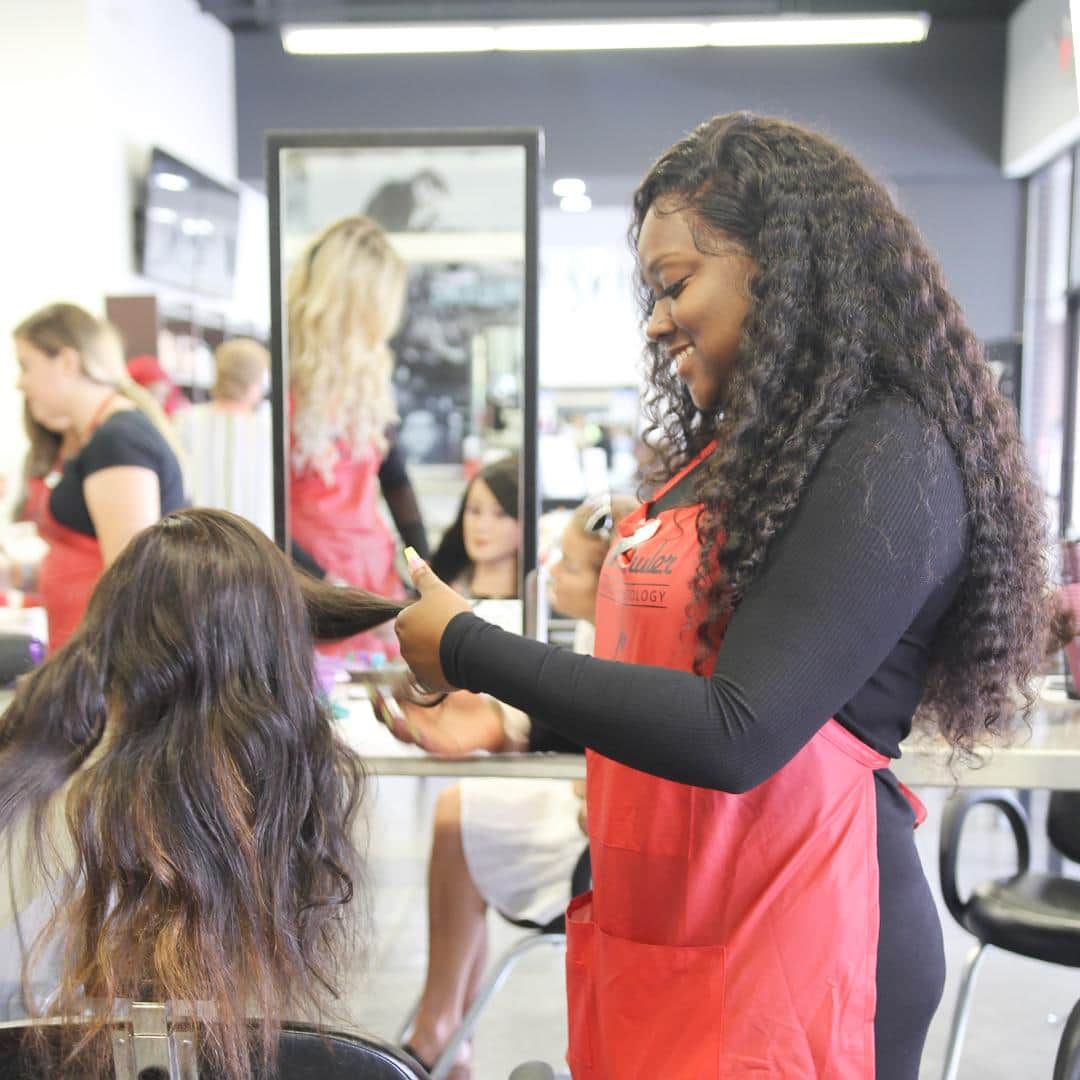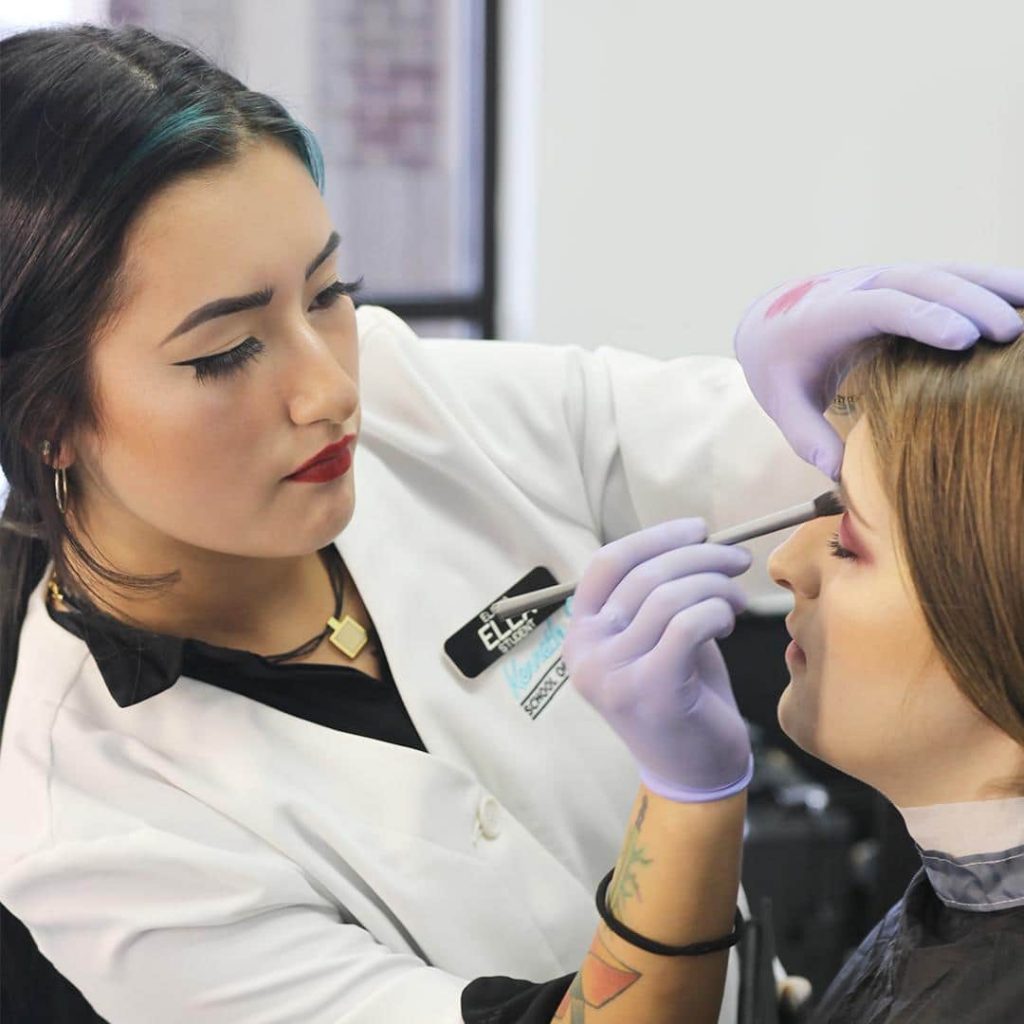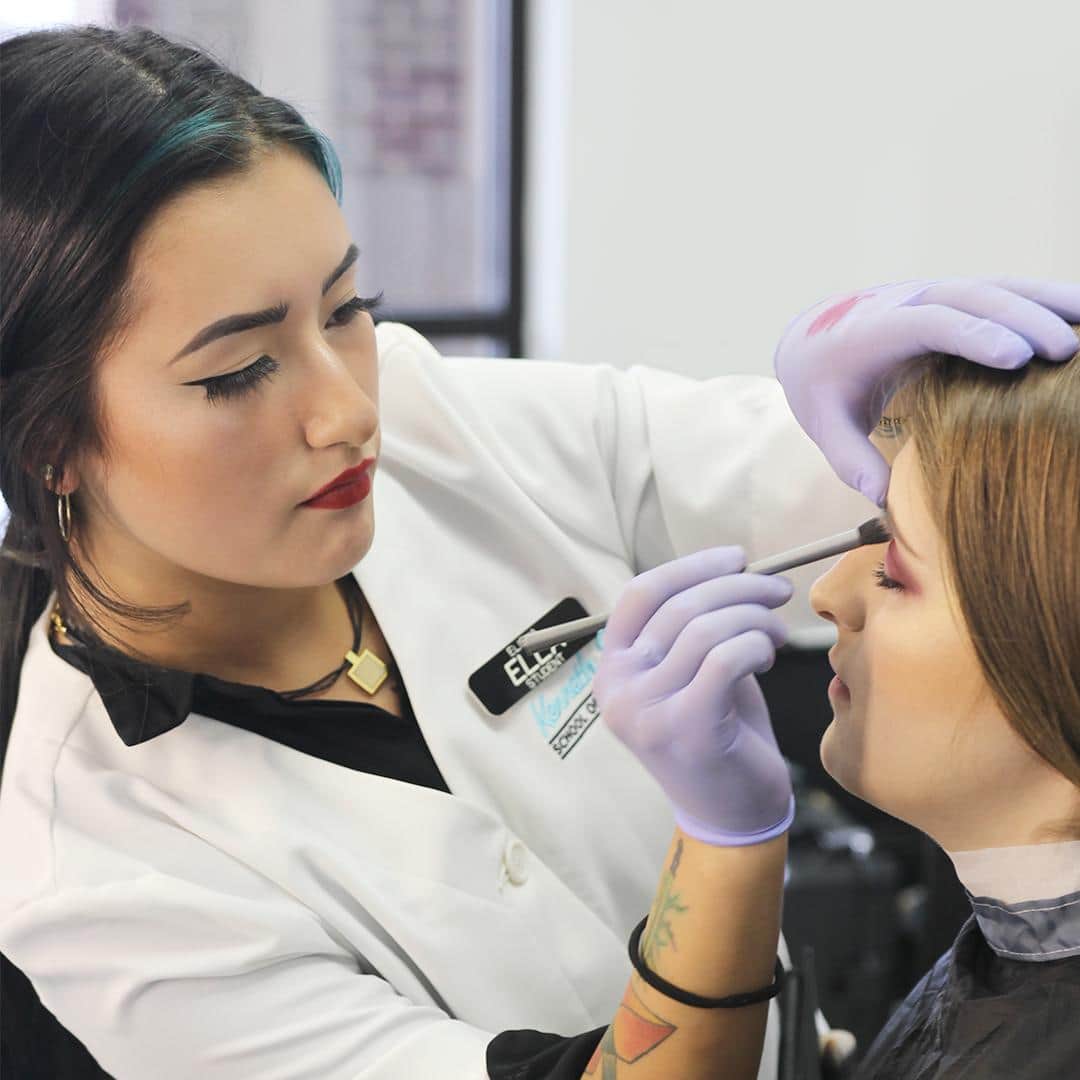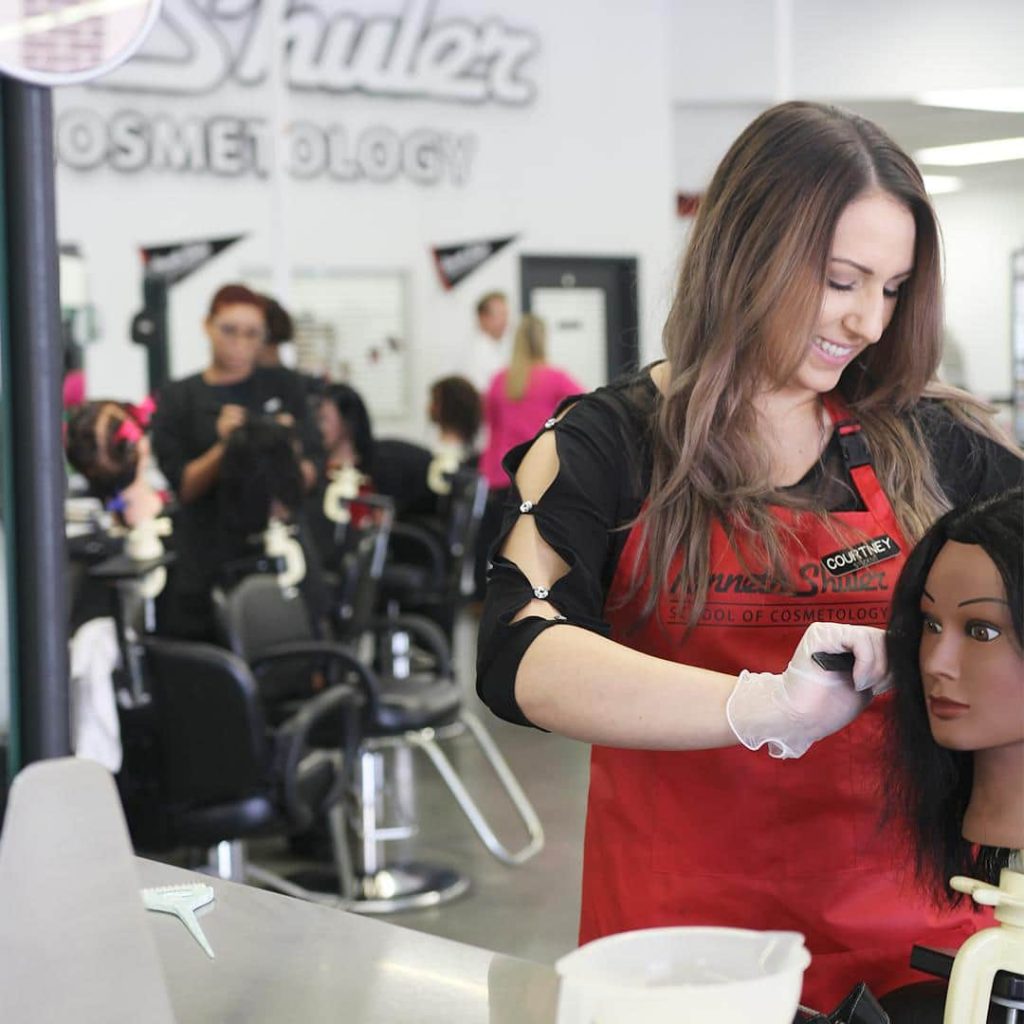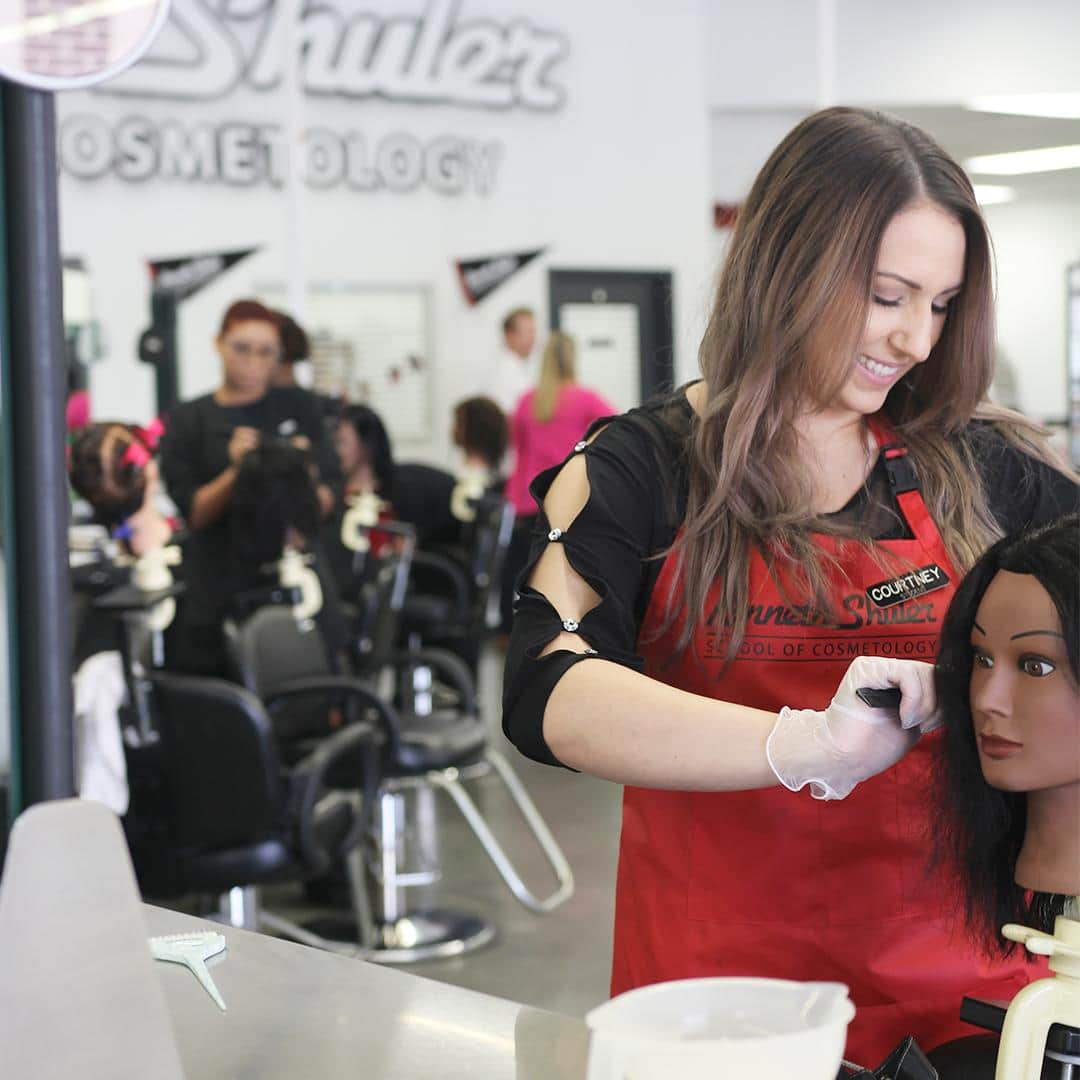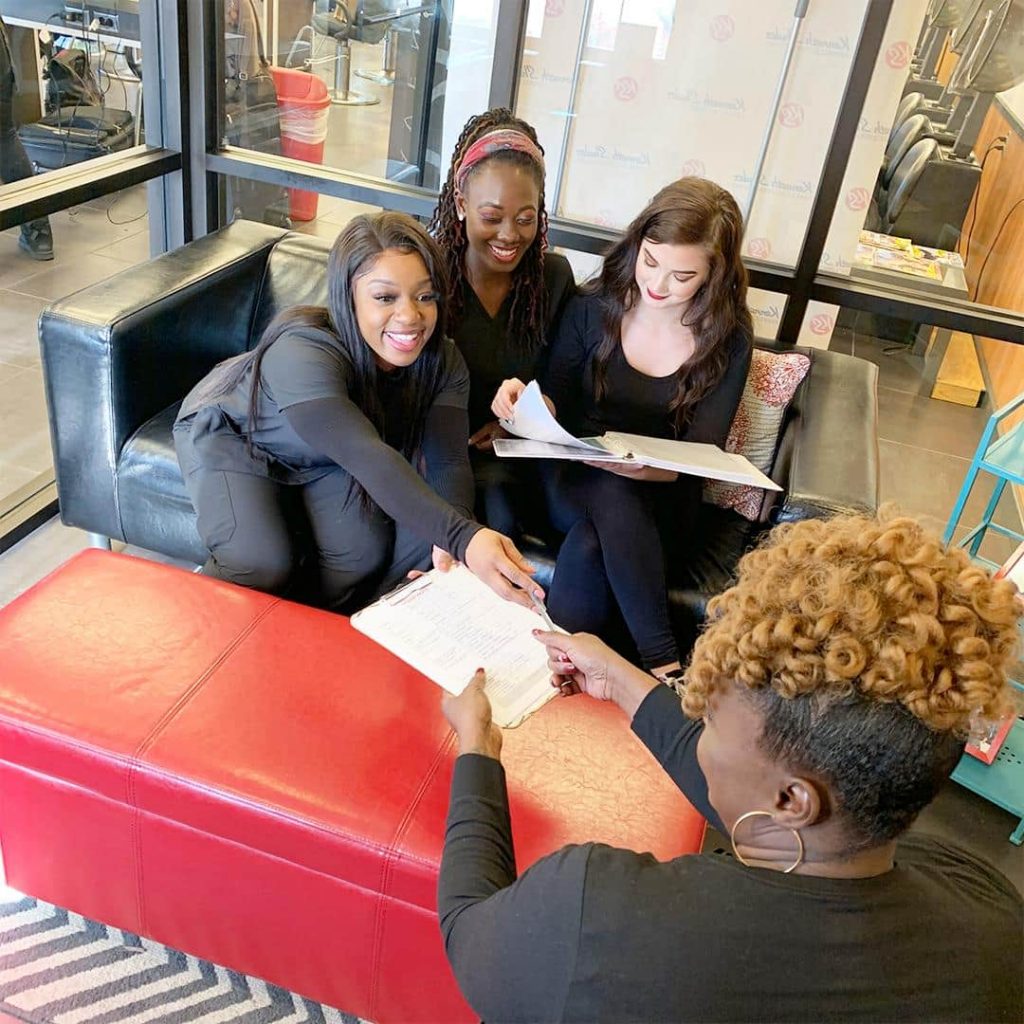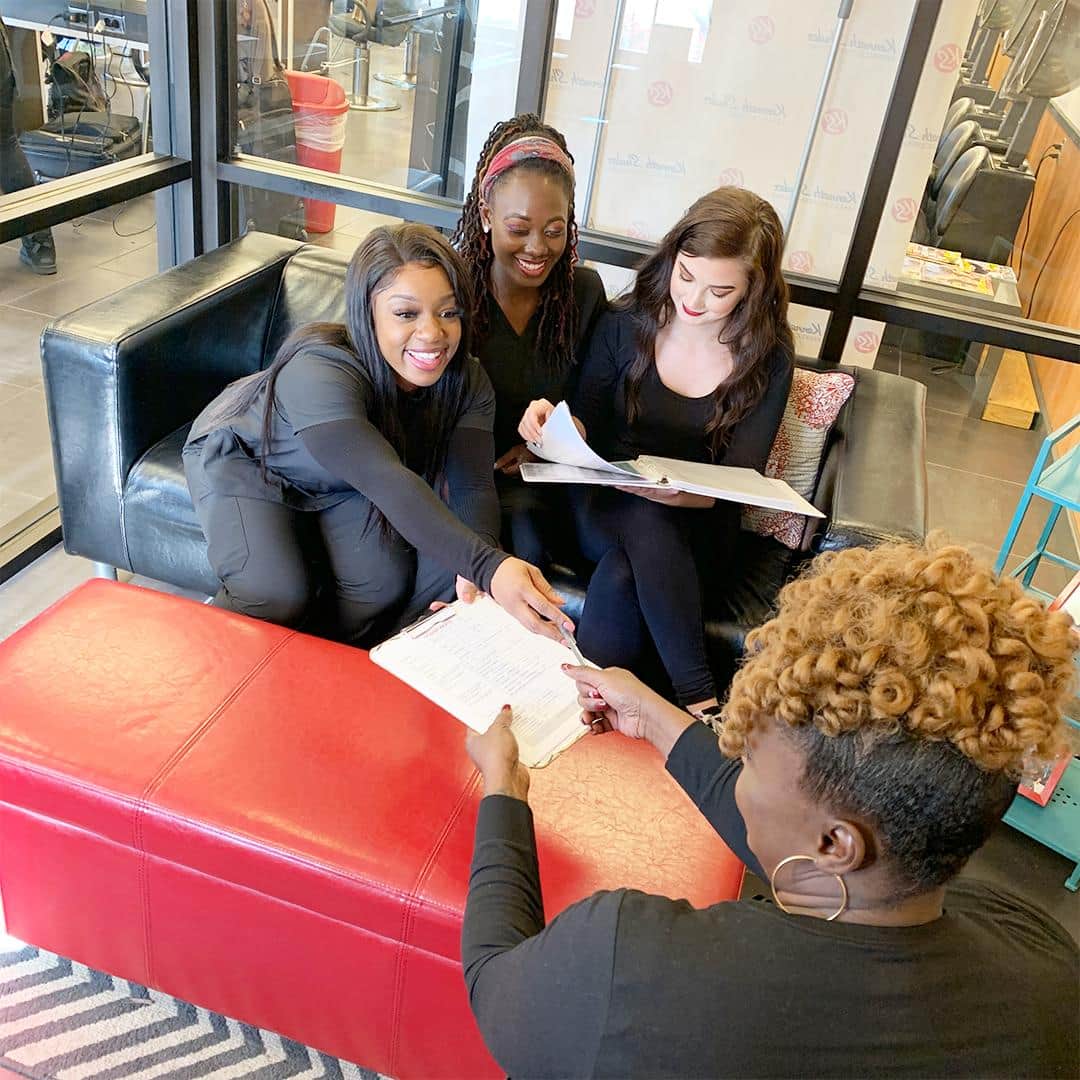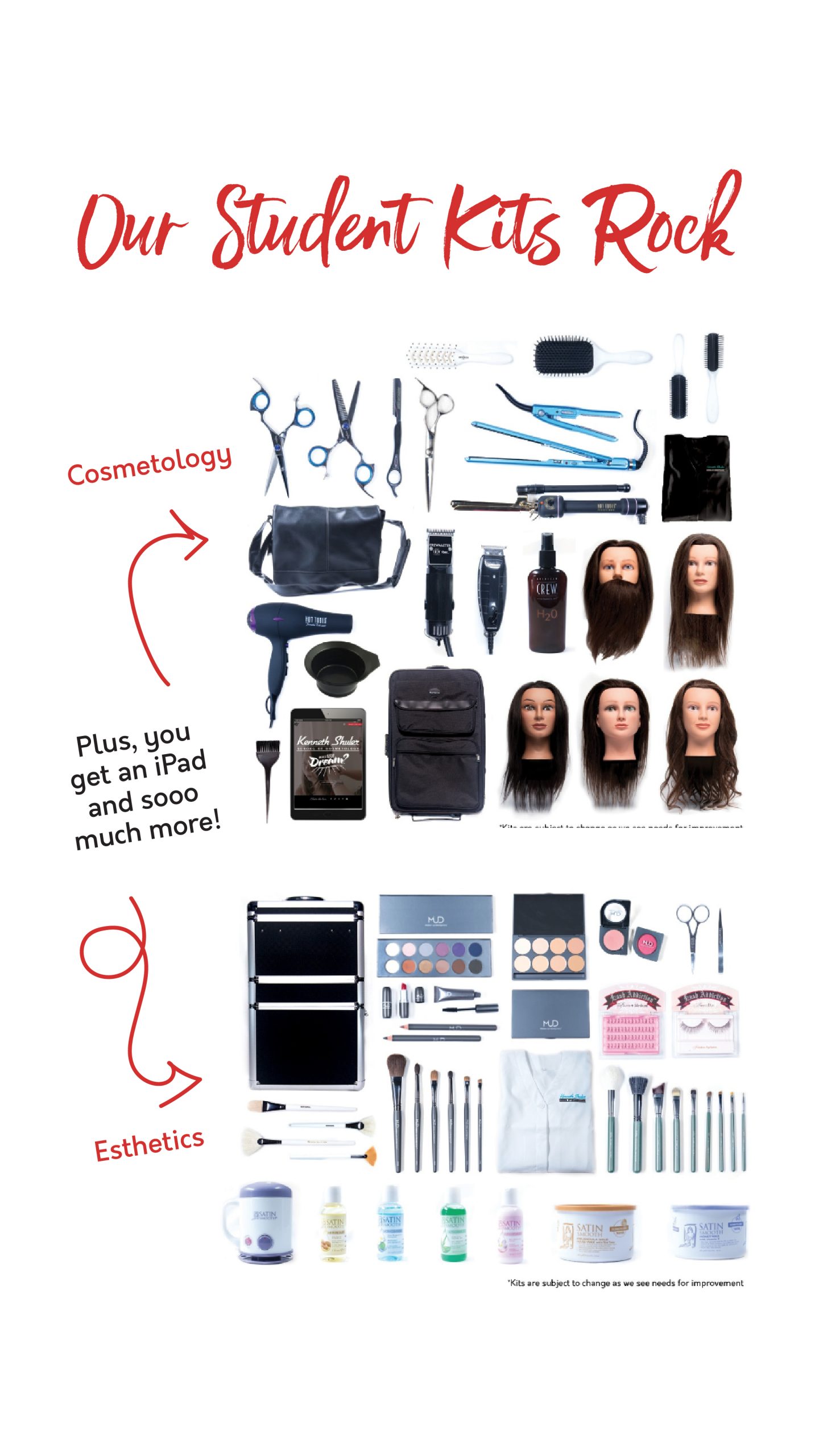 Kenneth Shuler's cosmetology program focuses on modern color techniques, Redken and American Crew cutting systems, GA, NC, and SC state board preparation, and ProsperU's career success training. Our fully licensed and trained instructors will work with you to ensure you receive the best beauty school education possible and are fully prepared for a successful career in the beauty industry. Gain real-world experience at our student salons, which allow you the freedom to practice what you've learned in the classroom under the supervision of your own instructors.
Below you will find a detailed description of the different levels of our cosmetology program and what our cosmetology program offers. At Kenneth Shuler, you'll graduate our beauty school program confident that you have the skills, training, and business acumen needed in order to be successful and have a long and rewarding cosmetology career.
Program Overview:
1,500 hours in total
Four Levels: Skill, Design, Style and Master
Students receive customized tool kits that include tablets for online learning and an exclusive American Crew kit for their use throughout cosmetology school
In this beginner level of the cosmetology school program, you will get a taste of all aspects of the beauty industry including hair, skin and nails. In addition to hands-on practice, you will also spend time in the classroom learning theory. Instructors will also give you an intro to life skills and ProsperU business development.
Design level is where we concentrate on teaching you all aspects of cutting and coloring. During this portion of our cosmetology and beauty program, your time will be divided between the classroom and our student salon, putting into action what you will have learned up to this point. Your ProsperU training continues with a focus on "The Key Drivers to Success."
Along with continuing your theory and classroom training, you will spend the majority of your time during Style Level of beauty school honing your technical skills in our student salon. You will also continue your career success training using our ProsperU model.
You will continue mastering your cosmetology skills in addition to focusing on career readiness. We will assist you with every aspect of job planning including resume writing, portfolio building and salon training. We will also prep you for your state board examination.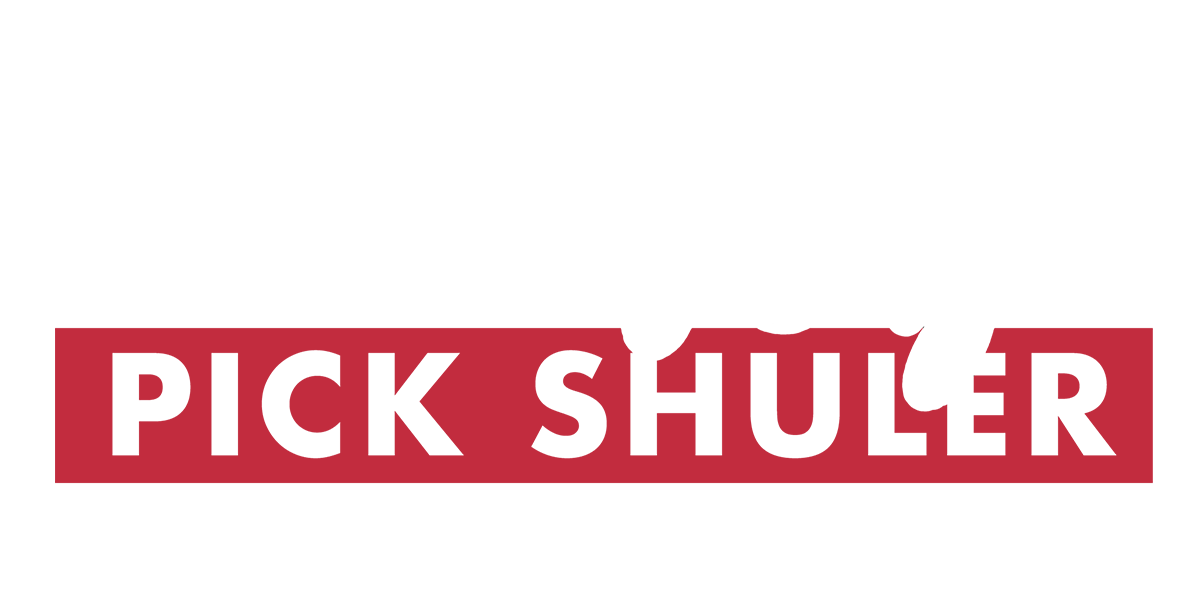 Kenneth Shuler School of Cosmetology is dedicated to giving you the best possible training for a successful career in the wonderful world of beauty.
Find out about the Kenneth Shuler School of Cosmetology difference!
© 2023 Kenneth Shuler is a trademark of the Kenneth Shuler Corporation.
All rights reserved.