Let's talk about preparing for success with your interview. It's important to be prepared before you go in for any interview you may have. Whether it's a first interview or a third, an interview is an interview. Get it? It's important!
So why put so much emphasis on the preparation? Because the more prepared you are for your interview, the less stress you'll have on the day of.
_______________________________________________________________
WHAT IS PROFESSIONAL?
_______________________________________________________________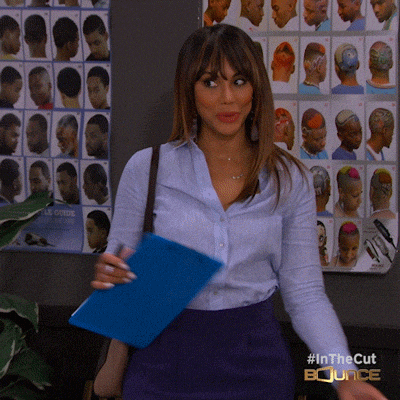 More specifically, how do you dress professionally for a successful interview!
What does it mean to dress professionally? This phrase means different things to different people. However, in the scope of the things, every company, brand, salon, etc. all will have their own style. So when preparing for your interview, do your research and see what your potential employer's employees dress like.
Remember, your image is the first thing your interviewer is going to see. The interview doesn't start when you sit down and start talking, it starts as soon as you arrive at the location you'll be interviewed. PS- Be sure to be early: early is always "on time" in the professional world.
So what do you wear? Follow these tips:
1- LOOK NEAT:
Be sure your clothes are clean and spotless (no wrinkles!), your shoes are nice looking and not torn up (I have an epiphany for scuffing the toes of my shoes), and you don't have on noise jewelry or anything that would be considered distracting.
2- DON'T:
Show up wearing jeans, a short skirt/skort, a low-cut blouse, dirty clothes, or anything that makes the employer think you're messy!
3- LOOK SIMILAR:
As mentioned above, gear how you dress to what the salon/spa's look is- if it's young and hip, dress more trendy! If it's more conservative and very clean, dress more professionally. Not sure? Dress in a manner that's more professional BUT still YOU.
4- OVERALL:
Keep your look overall fully together by having your hair, makeup, and nails on point. Don't go over the top, but look together.
5- ACCESSORIZE:
When accessorizing, wear jewelry (if you choose to) that isn't too loud or flashy. Wear the every-day ring that you never take off as it shows who you are!
_______________________________________________________________
WHAT TO BRING?
_______________________________________________________________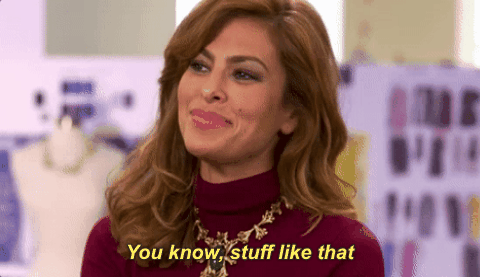 Do you even need to bring anything with you to your interview? Why should you? These are likely some of the questions you may be asking yourself. The answer is, yes, you should bring a few things with you:
1- Research:
No, don't actually bring in several pieces of paper with your research on it. Just be prepared MENTALLY for the questions you may be asked by the salon/spa owner or hiring manager may ask (I.e. why you're a good fit).
2- RESUME:
Yes, resumes are a MUST. Even if you've already sent over your resume, come ready with at least 10 resumes in a protected binder to hand out. You never know who is going to be sitting in on your interview that may want to see your resume and by having it protected in a clean binder/folder, you're showing you care for your resume's appearance.
3- PORTFOLIO:
Be sure to have your portfolio on hand. Do know that this is the best way to show WHY you should be chosen for the position, but you must be ready to prove it as well.
4- MODEL:
When you are preparing for the interview, ask the employer if you should bring anything with you (aside from the above) and ask if they would like for you to bring in a model and your own products to demonstrate your skill in addition to your portfolio.
5- ATTITUDE:
This is an obvious thing to bring with you, but be sure you're positive and show your energy and enthusiasm for being able to even interview for the position.
6- PEN AND PAPER:
You may not need it, but being able to write down some of the answers to your follow-up questions will show that you're prepared and ensuring your interest in the salon/spa!
_______________________________________________________________
YOUR PORTFOLIO
_______________________________________________________________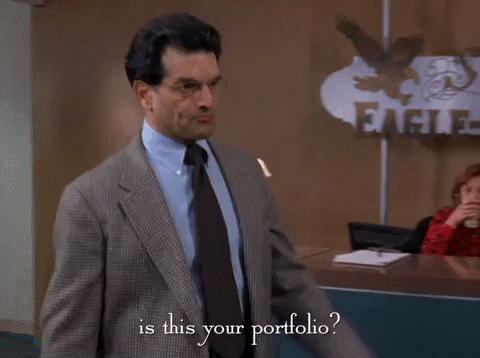 As mentioned above, you need to be prepared to have your portfolio on hand as this is the gateway into who you are as a stylist. Estheticians, be prepared to talk about your services and have reviews ready that talk about your services!
When putting together your portfolio, be sure to include the following:
1- Photos:
Colored pictures that AREN'T printed out on your printer and have been professionally printed (you can do this at Walmart easily) are a MUST for your portfolio.
Be sure to show off your skills so employees can appreciate your services.
2- BE CREATIVE:
Show your favorite services to do (love balayage, show it off in your portfolio; love doing fashion colors? Show the dimension you do with your fashion colors)
3- SHOW YOU CAN DO MORE:
In school you learned how to do more than one service, right? So be sure to show that off! Highlight MULTIPLE services in your portfolio- men's haircutting, nails, etc.
_______________________________________________________________
TIPS FOR THE INTERVIEW
_______________________________________________________________

1- TIME MANAGEMENT:
Be sure to be on time! As mentioned, being early (at least 10-15 minutes) is a great way to show you're prepared and ready. Early = on time. It's always better to wait a few minutes than be mad at yourself because you're stuck in traffic and late for your interview.
2- DON'T:
Chew gum, play with your hair, look around the room when being spoken to, dress casual, or cut off your interviewer from the questions they are asking.
3- DO:
Shake hands and look them in the eye. Breathe and remember they've been in your shoes before and know you are nervous!
4- TALK:
about what you have to offer to them and show your energy and fresh perspective!
5- RESEARCH:
Know what kind of vibe the salon/spa gives off BEFORE you arrive (look at reviews, their website, etc.) and know their backstory so you can ask questions about them! Even if you already have a sense of how the company got started, doing your research and finding out before you go in shows that you know your stuff!
6- BE PREPARED:
You may be asked why you left your previous job or career. If you're fresh out of school, you may be asked WHY they should hire someone with little experience. Be prepared to discuss your career goals and expectations for this job. It's okay to ask about their work environment and products used and retailed so you can get a better sense of what you may be getting into.
7- DISCUSS:
Work hours with them! Try to be flexible and open to the needs of the salon/spa, but know that you may not get exactly what you want. Try to offer more time on your schedule for another day if you know that you're limited on a Tuesday.
_______________________________________________________________
QUESTIONS YOU MAY BE ASKED
_______________________________________________________________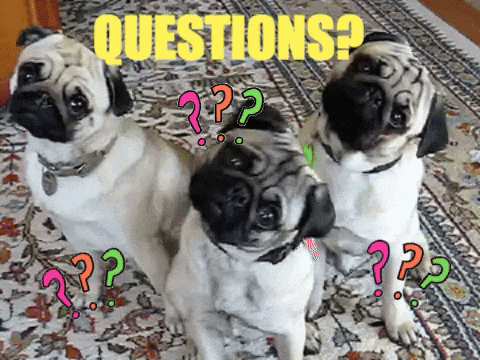 Your interview is going to consist of more questions that are about YOU and will likely need more explanation than a simple "yes" or "no". Practice your response to some of the common interview questions so that you can feel more comfortable talking about yourself (in a professional manner) and can practice being asked questions that require more in-depth answers.
Here are a few to get you started:
1- What services do you find the most enjoyable to do? Which are your least favorite?
2- What services did you learn in school that you feel you could bring to our salon/spa?
3- How do you plan to market yourself to your future clientele?
4- Do you already have a clientele that you plan to bring with you?
5- Are you willing to promote the salon/spa on your personal social media? How do you plan to do so?
6- If you were to experience conflict with a fellow employee, how would you handle the situation?
7- How would you handle a client who is upset with the service you provided? How would you handle their request for a full refund?
8- What are the possible consequences of using dirty tools?
9- What are your strengths and weaknesses?
10- Why should we hire you? What do you bring to the table that our other stylists/estheticians don't already provide?
_______________________________________________________________
Need help finding places that are hiring?
_______________________________________________________________

1- If you're an alumnus of Kenneth Shuler:
Be sure to join our Kenneth Shuler School of Cosmetology- Alumni Facebook group where new job postings are listed!
This is a great place to search for future employment!
3- Check with your school:
See if the Director has any contacts of salons/spas in the area that they feel you may be a good fit at!
4- Ask your instructors:
Aside from teaching you how to become a beauty professional, your instructors want to see you succeed! Ask if they have any idea of places hiring that you should look into!
5- Go to trade shows:
Here's a great opportunity to find future employment. No trade shows? Check out job fairs, networking events, open houses, or any other industry events that you can be part of.
No matter what, remember to always be authentically YOU. After all, if you're not yourself in the interview and you're hired, who are you supposed to be when you start working for them? They're going to expect the person they hired to be on the salon floor working and talking to the clients, or in the spa relaxing the client.
_______________________________________________________________
Interested in starting a career in the beauty industry?
Fill out the form by clicking here and a member of our team will reach out to you with more information!
_______________________________________________________________