[btx_image image_id="29429″ link="/" position="center"][/btx_image]
Did you know?
On any given day, there are more than 80 million photos shared to Instagram with an outstanding 3.5 billion likes (give or take). That means that every day, hundreds of million people (accounts) upload to their feed on a daily basis.
But what does that mean for you as a beauty professional and how can you stand out in a crowd of people that have DAILY posting?
••••••••••••••••••••••••••••••••••••••••••••••••••••••••••••••••••••••••
HERE ARE 6 GREAT TIPS FOR INSTAGRAM THAT WILL HELP YOU BUILD YOUR ACCOUNT:
••••••••••••••••••••••••••••••••••••••••••••••••••••••••••••••••••••••••
First of our 6 tips for Instagram:
1.)Pick a theme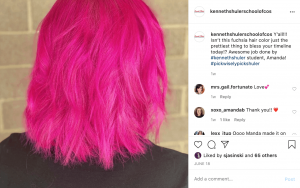 With a theme, you're more likely to stand out- what kind of theme though? It may seem easy to say your theme is hair or makeup, but take a look at those hashtags #hair #makeup and look at the MILLIONS of posts that are shared daily.
So dig deeper… what's your specialty? What is something that makes you stand apart in your salon? Your town even? Maybe we go bigger… your state?
–> Is it amazing color? Are you killer at doing some up-dos? What about a wiz at doing makeup?
You want to make sure that you're highlighting your BEST attribute and once you begin to do so, you've found your theme!
2.) Use pictures that represent YOU
[btx_image image_id="29428″ link="/" position="center"][/btx_image]
Alright, you've found your niche in this world of social media and you're ready to start posting. Find some AMAZING pictures you've taken (with your clients permission of course) and begin to post on a scheduled basis.
You want to create a theme in your posting so that you can hold yourself accountable BUT also so that your followers will know when to expect your content in their feed.
–> When you take your pictures, be sure to have a constant background that allows you to show off an hair color/style/theme that you've chosen. Additionally, it gives your feed more credibility if it has a solid look to it!
Don't be afraid to take pictures with your cell phone – (who truly uses a camera for social media posting anyways?) Need help? YouTube and Google are great sources for tutorials and resources that help with apps and filters to make your work pop!
3.) Hashtag
[btx_image image_id="29427″ link="/" position="center"][/btx_image]
You know how it goes, you see loads of hashtags everywhere… but what the heck are they even for?
–> Did you know that the term hashtag was added to the Merriam Webster dictionary in 2014? The definition: "A word or phrase preceded by the symbol # that classifies or categorizes the accompanying text (such as a tweet)."
What does that mean? Once your theme is established, find your brand. Your theme is likely part of your brand (such as #pixiecut or #browgame) and you'll want to be sure to use your hashtags to set yourself apart.
–> You don't need to use 30 hashtags in every post, but it is smart to study what your competitors are using and find the right hangtags for your potential audience.
For example, here at Kenneth Shuler, our phrase is "Pick Wisely, Pick Shuler" so we used to use two separate hashtags #pickwisely #pickshuler.
–> However, we realized that to better set ourselves apart from others and to be completely unique, we combined the two to make #pickwiselypickshuler alongside our name #kennethshuler.
In addition to those hashtags, whatever type of picture we're posting, we tend to go to the comment section (or in the same caption) and use the hashtags: #haircolor #hair #cosmetology #cosmetologystudent #esthetics #skin #estheticsstudent (just to name a few).
4.) Location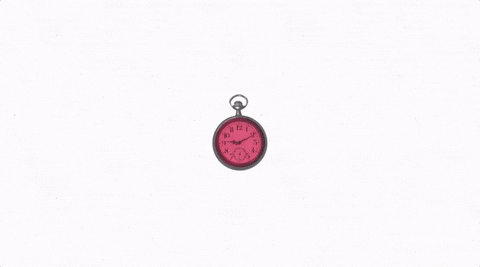 While it is awesome that you have followers in California, you want to be sure that you're driving local clients to your door. So be sure to geo-tag your location so other people see your work and come to your work asking for you!
5.) Post Often
I've mentioned it above, but be sure you're posting on a consistent basis. You don't want to post every other day and then stop for a whole week- it'll make your content get lost in translation and get lost in the feed.
–> By developing followers that are looking for a consistent posting from you, you'll be held more accountable.
It may seem a bit daunting to post so much and to keep up with posting all the time while trying to build your beauty empire, but there are so many free scheduling apps out there that are made to take that stress of you!
For instance one of our favorites here at Kenneth Shuler is HootSuite (where you can schedule to post on multiple platforms at once) and you can help plan a week's worth of posting in no time at all!
–> Want to see what your Instagram feed will look like before you post? Check out Planoly and "see" your feed before posting! Only posting on Instagram? Use this tool to schedule your content too!
6.) Engage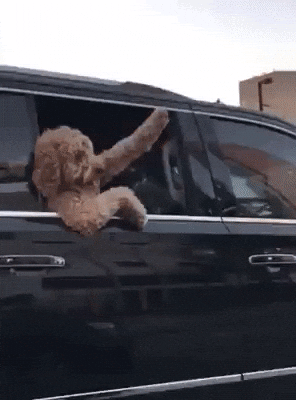 Many people think that you can just post a  picture, add a bunch of hashtags, and then you'll get 10+ new followers that will flood to your page.
BUT… What most people forget is that social media is a two-way street.
–> With every post, you want to get some type of "likes" or "comments," right? Well, when you engage with people who comment on your post and comment on your followers' posts it makes Instagram's ever-changing/crazy mysterious/ who knows how it truly works- algorithm very happy, and in turn, makes it easier for people to find you.
••••••••••••••••••••••••••••••••••••••••••••••••••••••••••••••••••••••••
MAKE SENSE?
While we're here to give you tips for Instagram and try to help you on the front of growing your Instagram feed, we want to help you FURTHER and get you to show off YOUR Instagram feed in the comments!
Follow us on Instagram @kennethshulerschoolofcos and be sure to tag us in your feed so that we can be sure to engage with you and possibly show off your work on our feed!
••••••••••••••••••••••••••••••••••••••••••••••••••••••••••••••••••••••••
Interested in learning more about a future in the beauty industry? Fill out the online form on this page for a virtual interview and a member of our admissions team will reach out to you with more information!