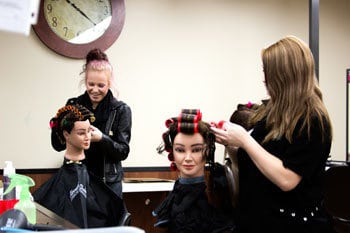 Welcome back!
It's been a while…
the textbooks, the chalk boards/white boards, the desks- they're all so familiar but seem to be so distant.
While education is a different ballgame nowadays, there's no need to stress- in fact, you're not alone! There are many other successful adult students who have the following qualities in common and while you're at it, learn more about Kenneth Shuler!
LET'S GET IT DONE
Procrastinating is a thing of the past and as a successful adult learner, who has time to waste? In fact, you work hard to complete assignments; work at your own pace and understand the freedom of completing your work on a scheduled timeline.

[btx_image image_id="28904″ link="/" position="center"][/btx_image]
GOAL SETTER/ GO GETTER
As an adult, setting goals, and following through with them, are a great way to maintain a rapport with themselves. Regardless of your goals, working toward them and accomplishing your specific goals help with the process of getting through a new career later in life.
[btx_image image_id="28899″ link="/" position="center" size="medium_large"][/btx_image]
FOCUS
Much like setting goals, adults are great at focusing on the bigger picture. You're usually not easily distracted and have the ability to filter out interruptions during study times. Additionally, you have the ability to work toward your GOALS and FOCUS on this new career that is ahead of you.
[btx_image image_id="28905″ link="/" position="center" size="medium"][/btx_image]
In the end:
YOU as the adult learner have a lot of life experiences that help you and have helped get you to where you are now.
Doing your research and thoroughly conducting your own opinions and evaluating the school you want to attend has more of a meaning to you now.
[btx_image image_id="28898″ link="/" position="center" size="medium"][/btx_image]
MORE ABOUT KENNETH SHULER:
Here at Kenneth Shuler School of Cosmetology, we are accredited and offer financial aid (for those who qualify).
Finding your home in a school is your next step and we hope that we can assist you further! Follow this link and fill out the form to get more information from one of our team members about our school and what we can do for you as an adult learner.
Connect with us on social media! Click here to see our Instagram or Facebook page!