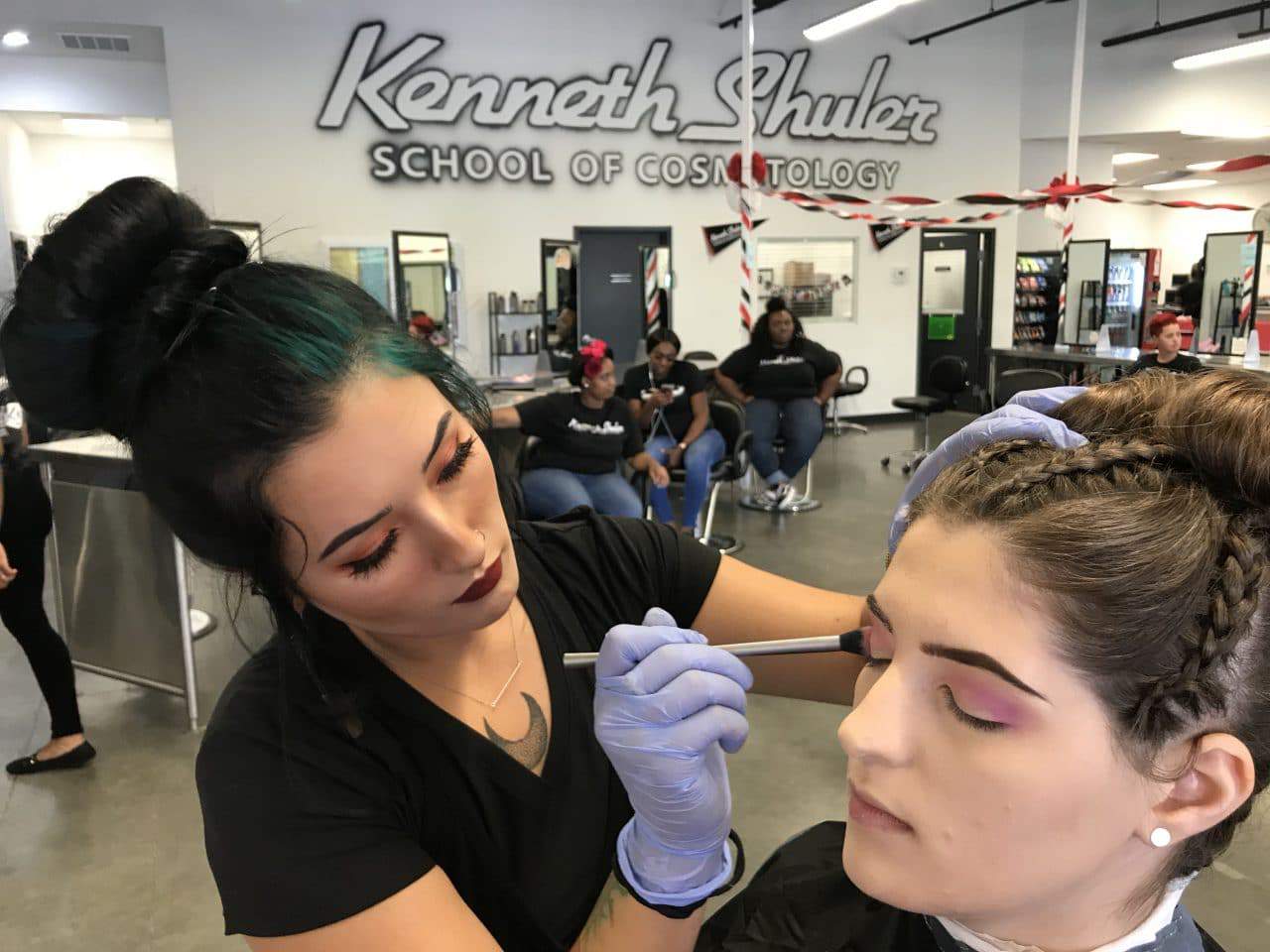 Let's be honest, we've heard the terms "cosmetologists" and "estheticians." But, what is the world are estheticians?
Esthetics (the program) is closely related to cosmetology. However, with a license in esthetics, you have different privileges and abilities than a cosmetologist.
So what is the difference?
Cosmetology and esthetics really and truly are very similar. Both make sure you:
–> look your best
–> receive specific and specialized training to ensure you can provide the knowledge to others to look their best
–> and they both make you look and feel good.
However- the big difference is that cosmetology tends to focus more heavily on the products you put on your face and deals with your hair, whereas esthetics focuses more on your skin.
Although the specialties are different, it's important to note that they both help to enhance your beauty.
Are estheticians and dermatologist the same thing, then?
They both work to help keep your skin top-notch, but estheticians are not the same as a dermatologist.
A dermatologist has to go through a special medical training that lets them diagnose skin conditions and also allows them prescribe medications to deal with those specific conditions. So, in short, a dermatologist focuses on the medical side of things.
Estheticians take a more natural approach to enhancing your skins natural beauty and do not get into the medical diagnostic side of things.
So- they're not a cosmetologist or a dermatologist- what do they do?
With hands-on training to help provide a number of different skin treatments, estheticians get down the basics.
We're talking:
–> hair removal, both sugaring and waxing options
–> body treatments
–> microdermabrasion
–> basic extractions
–> facials
–> FX makeup
–>makeup applications
–> and plenty more!
With practice, and a whole lot of training, in the future, these estheticians can even help you deal with your skin care issues.
[btx_image image_id="17319″ link="/" position="center"][/btx_image]
Is this what's for me?
Do you like to be hands-on and love skin care? Then becoming an esthetician is definitely a fulfilling way to live out those particular passions of yours!
Being an esthetician allows you to make an impact on the day-to-day lives of the people you touch by making them feel better from the inside out. As an esthetician, you literally get to change the way a person looks- how?
You can help to reduce the look of wrinkles, fix redness, revive the skin from days in the sun without SPF, and those are only the small ways your clients will thank you for changing their look!
What else?  Analyzing, treating, and beautifying skin are just a few of the many traits an esthetician encompasses during their time as a student. You'll also learn how to recognize skin problems that may go beyond an esthetician's skills and patients who may need to be referred to a dermatologist or other medical professional.
Not to mention, the esthetics career options are constantly growing and people are always in need of someone to help provide them with excellent skin care.
I'm in- how do I sign up?
This sounds like it's what you're wanting to do? CONGRATULATIONS! You're in for a fulfilling and exciting career.
To become a licensed esthetician, you'll need to complete the accredited program. Once you've successfully passed your classes and the state board testing, you can start your search for the right placement for you.
Here, the Kenneth Shuler esthetics program is a great way for anyone who wants a knowledgeable program that'll let them get the chance to get in-class learning, hands-on career services, business program training, scholarships, and more!
Request information today to get started in the beauty industry when you choose to #pickwisely #pickshuler!
[btx_image image_id="15186″ link="/" position="center"][/btx_image]