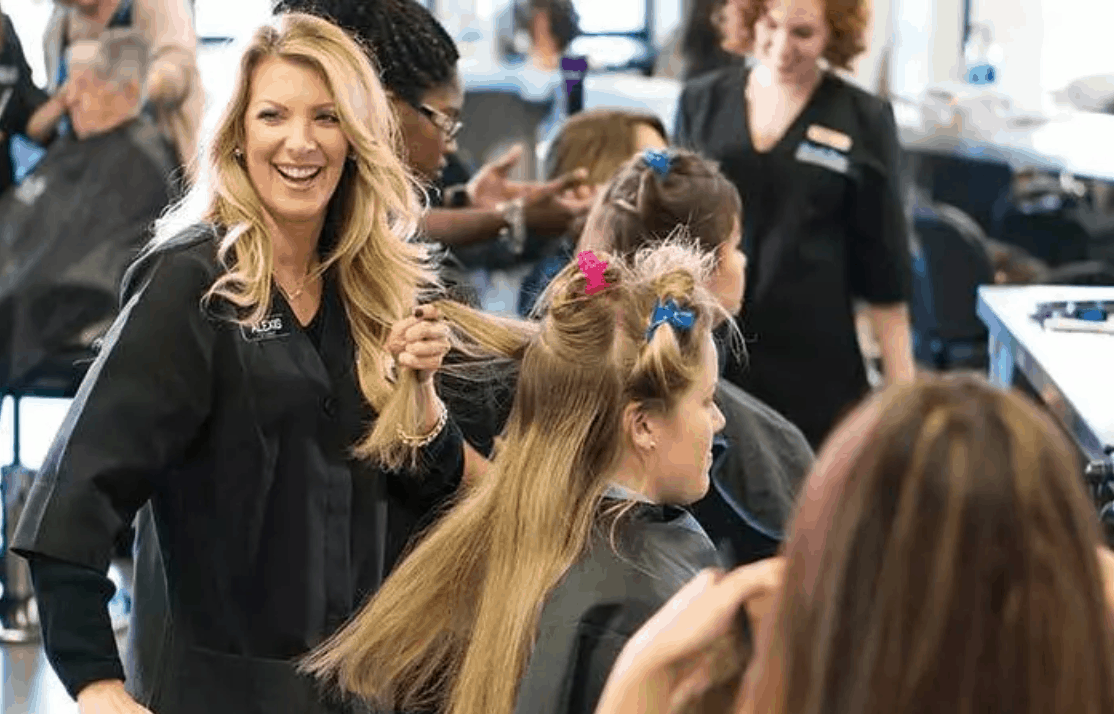 License over a traditional degree:
Most high schools push their students into looking into attending a traditional college or university as an institute of higher education.While traditional colleges and universities offer a wide array of degrees that one can choose from, it doesn't necessarily result in placement for employment. Now, you may be asking yourself- "So, a shorter program means I have a greater chance for meaningful employment?"
Yes and no.
While it's true that you have the same chance for employment with a shorter-term education program, like one offered in trade schools (ex. a Cosmetology/Esthetics School), you still have a number of advantages by attending a Cosmetology School over attending a traditional degree granting college/university. See the many advantages of gaining a license over a traditional degree:
YOU GET TO EXPRESS YOURSELF
Never felt like traditional school was for you? Maybe it's because your didn't get to express your creative side. With cosmetology/esthetics school, you get to train your craft AND express yourself on a number of different canvases daily- you clients, manikins, classmates, etc.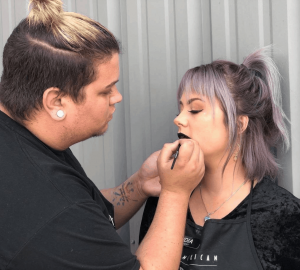 JOB PLACEMENT
While it's not 100% guaranteed that you'll be placed in a job as soon as you graduate, we can say that we work with our Career Placement Advisor to work on helping you.
The job market is steadily on a rise for the beauty industry which means that there's a great potential for employment following your completion of Cosmetology (or Esthetics) program.
What's that mean?
Instead of spending 4+ years studying for a degree that you may not get a career in, you can find yourself in and out of cosmetology/esthetics school and employees in a fraction of the time.
In the Cosmetology and Beauty Professional Education 2019 study, it showed there are now +64K job opportunities.
Generally, you can get your license in less than a year!
OPPORTUNITIES
During your time as a cosmetology or esthetics student, you will be given countless opportunities to grow.
You'll likely get the chance to attend competitions (including our in-house yearly 8-campus-wide Kenneth Shuler competition – Best of Shuler Schools -aka, BOSS) and even attend workshops where you'll get to test your developing skills.
Sound interesting? How about giving yourself a round-of-applause when you get countless opportunities to grow your portfolio with new certificates?
Just to name a few:
Barbicide (cosmetology program)
American Crew Men's Haircutting System (cosmetology program)
FX Makeup (esthetics program)
Eyelash/Brow tinting (esthetics program)
Still not sure?
What if we told you that we have specialized aprons that our top-students get to wear to show off their accomplishments!
[btx_image image_id="22950″ link="/" position="center"][/btx_image]
By hitting goals throughout your program, you'll have the opportunity to win your 1st, 2nd, 3rd, and Golden Key aprons that you'll get to wear proudly for the public eye to see!
COST EFFECTIVE
In comparison to most traditional colleges/universities, attending a cosmetology/esthetics school is a lop cheaper- plus, you still get to jump in on the scholarships, grants, and loans that help cover the costs.
Peaked your interest?
Get in contact with Kenneth Shuler and find out the Financial Aid opportunities that are available to you!
WORK WITH YOUR SCHEDULE
Have a full-time day job that you just can't afford to lose? Or are you a single mom that wants to go to school to be able to provide more for your children?
The scenarios are endless and trust us, we want to work with you! That's why here at Kenneth Shuler, we offer both full time and part time courses for both or cosmetology and esthetics programs.
Not only does this work while you're in school, but once you finish, you can still fit in your work around your life (working your schedule during school hours so you don't have to pay childcare costs too).
Sound like something you're interested in?
Have more questions about how cosmetology/esthetics school? Contact an admissions rep for answers to your questions and let's get you started on getting your license for the beauty industry!
[btx_image image_id="22834″ link="/" position="center"][/btx_image]
[btx_image image_id="22944″ link="/" position="center"][/btx_image]