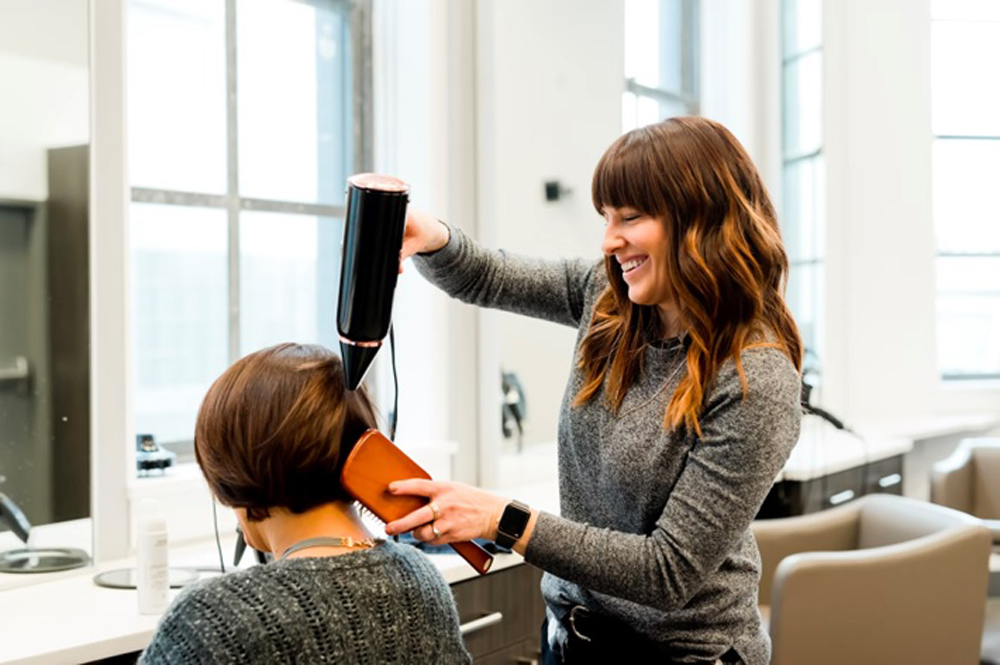 Becoming an esthetician is a rewarding and exciting path – and it all starts with finding the right cosmetology school. With so many options out there, how can you be sure you're making the right choice?
In this blog post, we'll explore some key factors to consider when looking for an esthetician school in Georgia, so that you can make an informed decision that sets you up for success!
#1: Program Offerings
When exploring esthetician schools in Georgia, it's important to research the program offerings so you can make sure that the school you choose offers what you're looking for. Start by checking out the types of programs they offer and how long they take to complete.
Also, make sure to look into the services they provide their students – such as job placement assistance, continuing education opportunities, or financial aid options – so that you can be sure to get the best training possible.
#2: Curriculum and Training
When picking a cosmetology school, it's important to look into its curriculum and training. Make sure that the school provides an in-depth education with both classroom instruction and hands-on experience so you're prepared for success in the beauty industry.
Research the latest techniques and trends they offer, and make sure to pick a school that covers all aspects of the beauty world – from hair to makeup to skin care.
#3: Location and Convenience
Location and convenience should also be taken into account when researching esthetician schools in Georgia. You'll want to find one that is conveniently located in an area that works for you.
Think about how far you're willing to travel for classes, and if there are other options in the area. Additionally, keep in mind that attending school can be a full-time commitment, so being close to home may be more convenient and beneficial.
#4: Reputation and Accreditation
A school's reputation and accreditation is a must-consider when selecting a cosmetology school. Look for one that has a well-respected reputation within the industry and has been accredited, ensuring it meets certain educational standards.
Research the school's track record of placing students in jobs and look into their network of alumni to get an idea of the quality of education they provide. We'll talk more about the alumni network's importance later.
#5: Career Services
When selecting a cosmetology school, consider the career services they provide. Look for one that has a dedicated career services team and offers assistance with job placement, resume building, and networking opportunities to help you get your desired job in the beauty industry.
Check out their track record of placing students in jobs for an indication of how successful they are in helping students get employed.
#6: Financial Support
Aside from the regular cost of tuition and fees, you should also look into financial support options provided by cosmetology schools. See if there are scholarships, grants, or other financial aid programs available to cover the cost of your studies.
Make sure to research the application process for each of these options as well. Additionally, take into account the cost of living near the school and any equipment or materials that may be required prior to enrollment.
#7: Alumni Network and Success Stories
A strong alumni network and successful graduates are hallmarks of a good cosmetology school. Look into the school's alumni network to see how many successful graduates they have produced and if they provide networking opportunities.
Read up on success stories of the school's former students and find out what types of jobs they have entered into after graduating. Additionally, ask about any professional development opportunities provided by the school's alumni for grads.
#8: Flexibility and Scheduling Options
When researching cosmetology schools, make sure to look for one with flexible scheduling options that align with your own. See if the school offers evening, weekend, or hybrid classes, or even online learning options.
This will help you balance your education with other responsibilities like work and family obligations. Also, consider the school's overall schedule and determine whether it fits in sync with yours.
Conclusion
Choosing the right esthetician/cosmetology school in Georgia is an important decision that requires careful research and consideration.
The Kenneth Shuler School of Cosmetology meets all criteria for becoming a top-notch esthetician school in Georgia with our variety of program offerings, a well-rounded curriculum, multiple convenient locations, accreditation, dedicated career services team, financial support options, strong alumni network, and flexible scheduling.
Experienced instructors, state-of-the-art facilities, and a commitment to student success make the Kenneth Shuler School of Cosmetology the perfect choice for anyone looking to start a career in the beauty industry.
Take the first step and apply now at the Kenneth Shuler School of Cosmetology–our team will be more than happy to guide you through the process and help you make your dream career a reality.